Kia ora,

This year we have been focused on increasing deal flow and our membership. Deal flow has been good. We are on track to have our best year to date with more deals in the pipeline. We have made some progress on growing our membership but it's not at the rate we would like. This begs the question, given the level and quality of the deal flow on offer and the opportunities to invest in exciting young companies pushing the boundaries, why growing our membership has been a bit of a grind.

If I think back to when I decided to joined CA around 3 years ago, I must admit I was a little concerned I might not have enough knowledge about early stage investing and may not have the level of resources required to invest in opportunities.  My concerns were allayed by the welcome and help I received to get a handle on angel investing and the realisation that you don't have to invest large sums to be involved in deals (some members invest as little as $5k in deals). The other big benefit I discovered being part of CA has been the opportunity to assist the companies we invest in be more successful.

So we'd like your help to spread the word we're looking for new members. Feel free to bring someone you think may be interested along to one of our pitch evenings to get a feel for how we operate or contact us through the CA website and we'll arrange a coffee to have a chat about angel investing.

Ngā mihi

Paul Claridge
CA Chair

Interesting Stuff
CA Investment Activity
Recent Investments 
Winley  – we have a number of CA members interested in Winely and are working through DD process – if you are interested please contact Gabby.
September Investor Evening 
It was great to hear from Abbe and Jacob – Winely, Clare – Edmund Hillary Collection and Olo – Punakaiki Fund at our recent investor evening. Thanks to Nathan Jones and his team at PwC for hosting us.

What's coming up?

October Investor Evening
Lock 
Thursday 17th October
 at 
5:30pm
 into your calendar to come along to our next investor evening. Canterbury Angels event sponsor BNZ have kindly offered to host us. 
Please register here.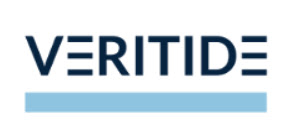 Veritide
 is an innovative company with committed scientists and engineers developing biological detection and identification solutions.
EVNEX are back and raising another round. EVNEX are a New Zealand company designing the future of EV  charging. Their solutions help home and fleet customers charge faster, save money, and reduce their environmental impact.
Astrolab adopts complex technologies across a range of sectors. Working alongside our early-stage partners, we develop robust venture pathways enabling NZ's ideas to navigate toward success on the world stage.
It's Governance but not as we know it
Being a director of an early stage / angel backed company is different, and in many ways more challenging than established company directorships.
As angel investors, we promise founders our money and our time – joining the board is a powerful way to truly contribute to the success of these businesses.
This course is designed specifically for those who want to learn more about the specific challenges and rewards of governance in angel backed companies. We're looking for more angel investors to step into these board roles –  this course will give you the confidence to step up and become actively engaged in this important role.
This course is run as a facilitated workshop, with experience directors in attendance to share their wisdom and war stories.
Tuesday 5th November
EY -Ernst & Young, 93 Cambridge Terrace
$350 incl GST
Register here
Angel Association NZ 2019 Summit – In Christchurch 
Delivering Exponential Value …how growing a venture from New Zealand makes it uniquely possible.
The Angel Association NZ are holding this year's Summit in Christchurch at Pemberton which is 15 minutes' drive from town in a beautiful country setting on November 7th & 8th.
Recent summits have been inspiring for the growing confidence and awareness about the unique and powerful approach New Zealanders take to scaling businesses. We have a capacity for empathy which gives our ventures a competitive advantage and a foundation that sets them apart from others striving for traction in global markets.
At this summit we will explore how amplifying and leveraging empathy and our New Zealandness puts us ahead of the curve. We are at a tipping point where New Zealand and our businesses can set the standard for how to deliver exponential impact and value while taking care of each other and the planet.
Save the date – November 21st for our final event of the year. Pitch & Pizza, kindly hosted by EY. Watch this space for more information. Register here.
CA are proudly supported by:
Filed under: News